About
What is Home Office Organization-21st Century Style?
Home Office Organization-21st Century Style is a blog (weblog) about working from a home office in the 21st Century aimed at anyone working from home now, or anyone who may want to work from home.
You will find:
Articles about setting up a home office in the 21st century
Articles about home office equipment
Articles about personal organization tools
Articles about home-based business and profitability
Links to other resources about working from home
Who is Sherri Joubert?
Home Office Organization-21st Century Style content is produced by me, Sherri Joubert, a single mom from Louisiana in the United States. My education is in chemistry, and I a scientist, tutor, home-schooler, and author. I have always loved writing.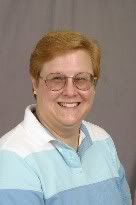 At the end of 2003, Sherri left the chemical industry where she worked for 16 of her 19 years as a chemist, and embarked on a path of entrepreneurship. I own and operate a small investment advisory business from a home office, where I also do most of my writing. Since I work from home, I chose to home-school my son. Missing science and its stimulation, I have been tutoring high school science and math part-time since November 2006.
You can find out more about me at the link below.
Get the full story in Sherri's Timeline
Contact Sherri
By email – joubess at gmail dot com
Subscribe to Home Office Organization-21st Century Style
You can subscribe to this blog in your favorite feed reader. Just copy this link: Home Office Organization RSS and paste it into the "add subscription" links area of your reader.
If you have no idea what RSS is go to the article What is RSS? for an explanation.
If you would prefer to subscribe by email, enter your name and email address in the form below and click the "Send me updates" button.